Whether you need to cool or heat, or if it's your home conservatory or a large factory building, we can install a system that suits your space. One of the most effective and efficient ways of heating or cooling your home is through a heat exchange system.
Why choose Air Con?
Energy Efficient

Heats & cools

Cuts your energy bills

Easy to install & no mess

Discreet design
Cool your home efficiently
Air conditioning systems are an incredibly efficient way of moderating your properties temperature. It takes the air from outside, cools it and then pumps the cool air into your property. This method of taking air from outside and exchanging it uses very little energy, therefore you pay less for your heating. We can tailor an air conditioning system that suits you, whether its a home conservatory, gym or server room. 
Our air con systems are incredibly efficient compared to other systems, so you can be sure that you are choosing the best and cheapest way of cooling property. Alternatively, air con systems can also be used the other way, to heat a cold room.
"Kevin and his team were professional, polite and courteous at all times. I was informed of any additional work required prior to it being undertaken. They even left my offices cleaner than they found them!"
Sarah Wynne, Wynne and Co.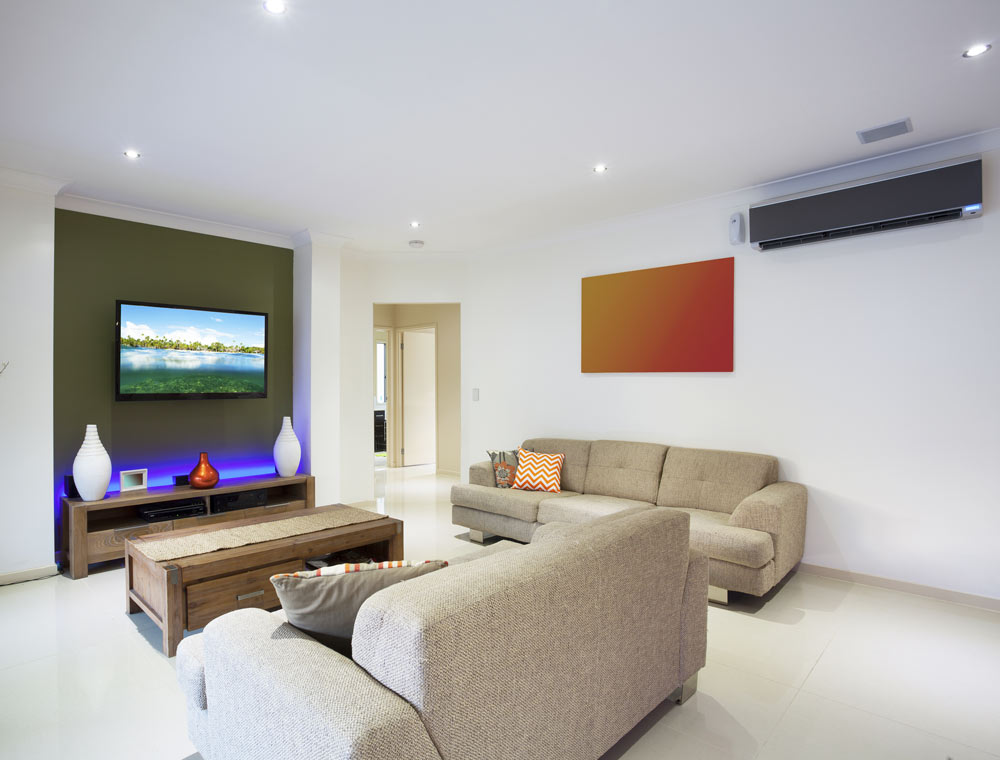 They don't have to be ugly! 
Air conditioning systems don't have to be big, ugly boxes that will take over your room. With Celsius, this couldn't be further from the truth. We provide air conditioning units that will blend into your home or office, so you barely even notice they are there.
You will get a system that is tailored for your space, whether it's a ceiling, floor, wall or radiator unit. We also have wall art air conditioning, which would bring another level of design to your home.
No hassle, no mess
With countless years of installing air conditioning systems under our belts, we can fit yours in as little as one day. We pride ourselves on our finishing, so all those unsightly pipes and wires you associate with installing heating systems will be concealed and hidden. At Celsius, we try to minimise the disruption to your life as much as we possibly can. No hassle and no mess to clean up after we leave – we've got it covered!
Keep your house cool whatever the weather. Call Celsius on 01269 841 844 or email us on [email protected]