Got a space that needs heating but plumbing isn't an option? Electric Radiators are the perfect solution.  Unlike central heating radiators, they are heated through electric so all you need is a plug socket!
Celsius are certified to install energy efficient radiators by Rointe and Heat Source, so you know you're getting quality installed.
Radiators that are 20% More Efficient
Electric radiators are highly efficient at heating your room to your chosen temperature quickly and economically. They only take 10 minutes to reach optimum temperature, and are less wasteful than traditional radiators.
This means that electric radiators are 20% more efficient than storage heaters, so you save money on your bills. So not only do they keep you warm from head to toe, they also help you to save money!
Easy to Install
Electric radiators are ideal for flats, conservatories or any building where installing plumbing to an area would be difficult. This means that they require no unsightly pipework or plumbing that you get with traditional radiators. Because of this, electric radiators can easily be removed for decorating or moving home.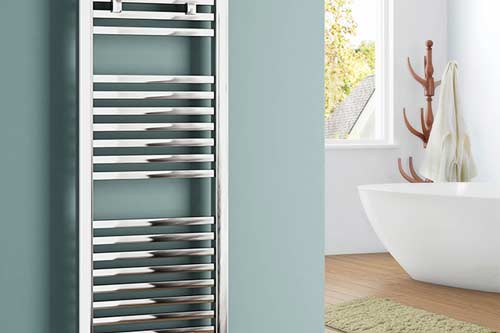 Total Temperature Control
Electric radiators have a timer and thermostat built in, so you can control the temperature and time for each room individually. 
Electric radiators can be used in every room in your home or business. From bathrooms, kitchens and conservatories to offices, shops and restaurants. Celsius have a range of stylish and modern designs so you can choose the perfect design for your room.