Imagine being in complete control of your home, even when you're nowhere near it? Home automation enables you to control everything directly from your phone, meaning you can create a more efficient home. 
The Wow factor
Remotely control your…
L

ighting

Heating

Security Systems

Entertainment

Sound Systems

Gates and Garage

Curtains and Blinds
Welcome to the future
At Celsius, we can install a central automation hub which can control everything from your lighting, heating, CCTV, curtains, gates and even your sound system. Whether it's your home or business, with a truly integrated system you  can control and monitor every electrical aspect of your property from the palm of your hand, wherever you are.
We have a wealth of experience in installing automation systems, both for domestic and commercial properties such as gyms and dentists. Whether you're looking for LED lighting in your bathroom, or a full commercial fitting, with Celsius you'll be sure to get the highest quality in home automation.
"It is refreshing to meet a tradesman who is open and honest about whether or not a system will work for them. With that in mind I would be happy to refer my clients, family and friends to Kevin and his team."
Sarah Wynne, Wynne and Co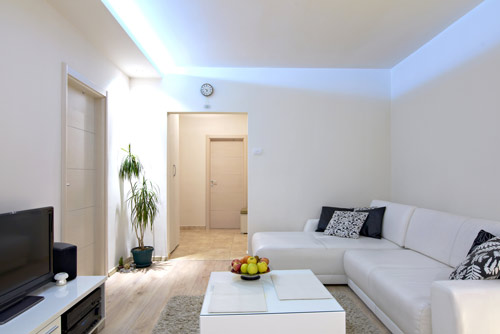 Get an energy efficient home
One of the main benefits that Home Automation gives you is that you can reduce the amount of excess energy being used in your property, which ultimately reduces your bills. Installing intelligent systems such as lighting and heating means that you can allocate exactly where and when you want your energy to be used.
Imagine, when you walk out of a room, the lights will automatically go off. Or you can time your heating so that it come on just before you get home from work. Just hink how much money you could save by using home automation to increase your energy efficiency!